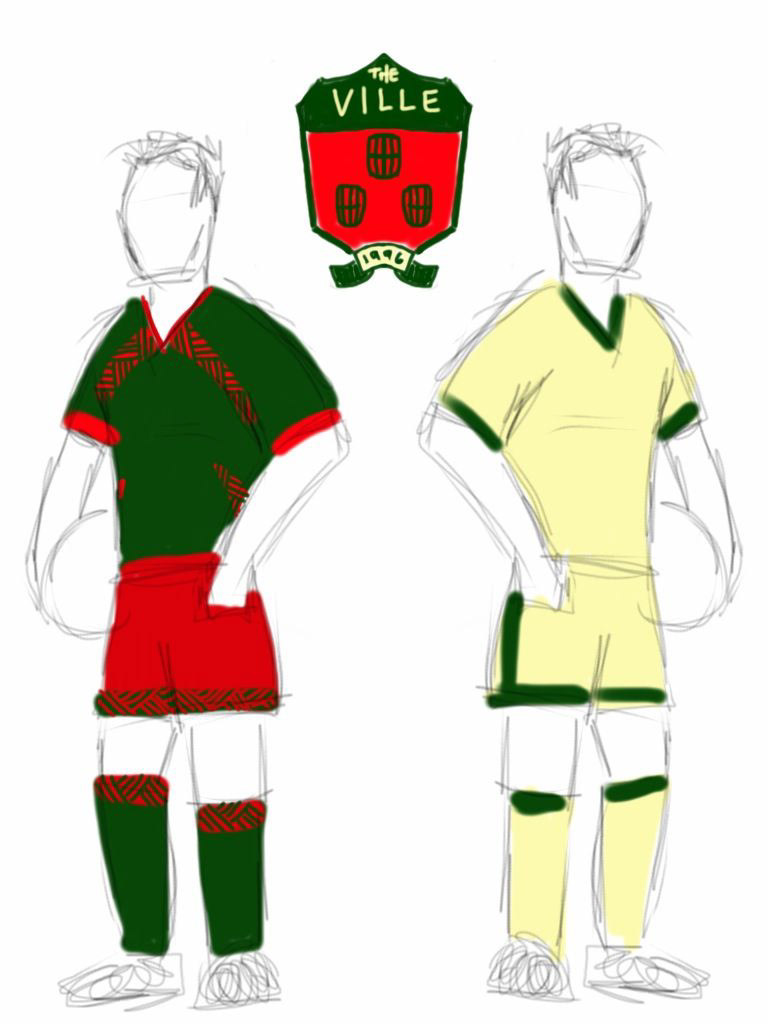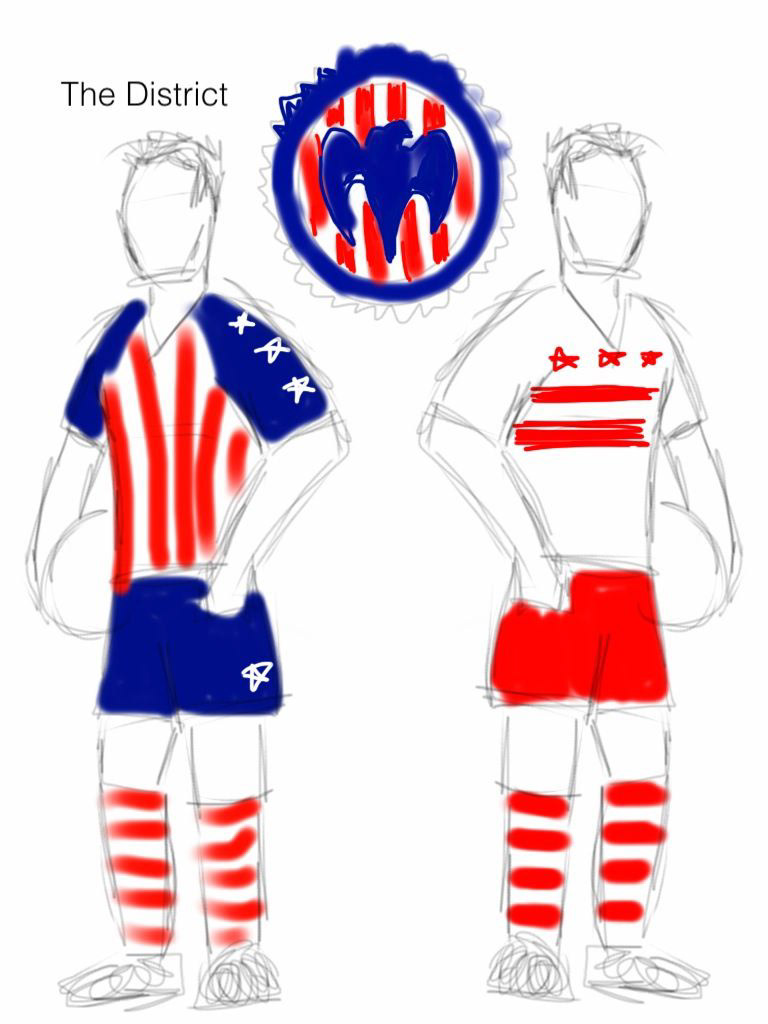 I started looking at maps, population centers, how the population moved throughout the last 150 years, and how other American sports migrated: typically starting on the East Coast and expanding first westward and then South. Many US based leagues went International in the 70s and I tried reflecting that.
I ignored existing US soccer teams like the New York Cosmos or MLS. Although those teams may be popular, I wanted to invent teams and logos from scratch. I also ignored historic and defunct teams like Bethlehem Steel. An argument could be made that including them would be more authentic, but it went against my goal of 100% creating this league from scratch.
I did not want to change North American history in this project. Indianapolis is still known for racing in this alternate universe, so their team reflects that. In some cases, a name for a team may already exist but that was not intentional, only the existing team name is almost so perfect anything else would have felt wrong (San Jose's nickname is the Earthquakes still for example.). City flags and colors that are used also were unaffected. The only change is that soccer is a premier sport in the US like basketball, football or baseball.
I decided that I needed to call the sport Soccer or Football and stick with it. In my mind American sensibilities would have kept the sport named "Soccer" so all teams are "Soccer Club" or "SC."
I did go with European naming conventions, however. I personally believe that imitation is something that is acceptable for sports expanding into new countries. The Tokyo Giants in Japanese baseball very closely resemble the (at the time) New York Giants and I find that ok. So, I figured if a US league was starting at a similar time it was getting big around the world, the naming conventions would be similar.
Also, sometimes certain countries may have naming conventions that a number of teams might share. So in the world of America League, teams commonly name themselves after city nicknames. 
The teams are not restricted to just the United States. I felt that this league would have expanded outside the American borders just like other sport leagues into Canada, the Caribbean, and even Mexico. I figured a Mexican team could be similar to a Welsh team in the EPL. I did not over expand into Mexico however because of their rich history of soccer that already exists in that country.
Another American concept that I did away with is the league wide equipment contracts. Just like in Europe in this league the teams determine their sponsors and kit suppliers. I imagined it was a similar ratio as it is now around the world: Nike and Adidas with most, Under Armor, Umbro and Kappa with a few, and then a few local ones like Reebok for Boston or Quicksilver in California. As for the sponsors for the most part they are local. But National companies like Pepsi and Walgreens may be on any team. I did use a league wide numbering system like almost every other major soccer league in the world.
All identities and uniforms are my creation, however some elements from flags and crests were lifted from those. I did not want this project to be about my ideal logo for each team, but what they might actually look like if they existed. So, if I designed a logo for one of these teams in real life, I would most likely redraw those elements and make them their own. I also worked in some "meh" identities and uniforms because we have that in the real world. 
For the league name I wanted something that felt a bit international but also was American or at least North American. I came up with America League for the overall name which allowed me to include Canadian, Caribbean, and even Mexican teams. The top level of competition would be The Chase America Premier League, then Dodge America One and Walgreen's America Two for the 2nd and 3rd divisions.
I intentionally left off some bigger cities because some cities that should have teams may not, or they may not be successful. Kansas City is one that is missing. Not a slight on KC at all, just there are always some cities and areas that we think "need" a team but don't have one.
Also, you'll notice that some smaller cities are in the "big leagues." Again, wanted to add a little authenticity because for every Chicago, there is a Green Bay and the same is true here except Chicago has 2 teams and Kenosha/Racine has one!
During the pandemic of 2020, I took some time to update my website and with that, I revisited this project. I rounded out the team's histories by creating season by season results, finessed some of the uniforms, and updated the mockups. I also mocked up some historical images that show how some of the world's top players joined the America League at some point in their careers. Currently I have logos and uniforms for the Premier, One, and Two teams. The next two tiers of the pyramid have been thought out with logos and uniforms to come soon. Follow me on Twitter to be the first to know when they are released!
Because I'm a designer, this was primarily a design project. However, I wanted to build a world too. I think book series like Harry Potter, Game of Thrones, Watchmen, and many more are incredibly impressive with the world's they've constructed so I wanted to attempt that in a small way. Some of the team stories have their history influencing real historical events. 
This is a huge project and it was so much fun initially creating it, then revisiting it, and I look forward to continuing it in the future. Click the button below to see all the teams, stories, and kits!